(5 mm x-height) Guide Sheets for Copperplate, Engrosser's & Modern Calligraphy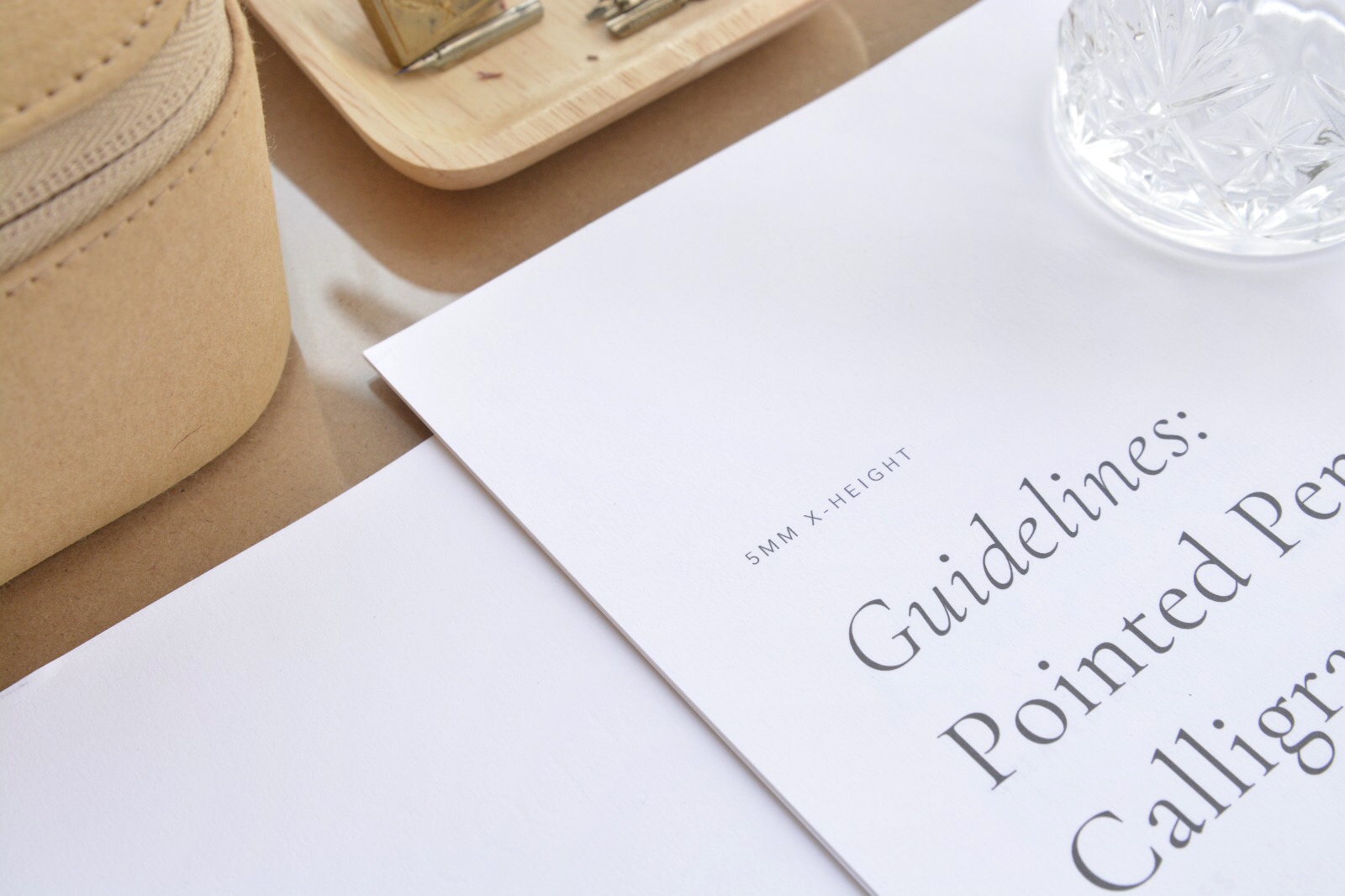 (5 mm x-height) Guide Sheets for Copperplate, Engrosser's & Modern Calligraphy
Note: This product is free. Please skip the payment section on the checkout page.
Pointed-pen calligraphy guide-sheets.
This set of guide-sheets includes the following:
5 mm x-height guidelines

Portrait and landscape orientation

Proportions of 3:2:3 & 2:1:2

Slant angle of 55°
Suitable for:
Modern calligraphy

English Roundhand

Engrosser's script
Usage guide:
We have provided these guide-sheets free-of-charge, and our hope is that you practise well. Please purchase some bleed-proof / feather-proof paper of your choice, and print these guide-sheets. After which, please write directly on the printed guide-sheets. Using the overlay method would force your eye to look for the guide-lines, rather than allowing your eyes to focus on the letter-forms.
You may use these guide-sheets for your own personal practise, or in non-profit cases such as calligraphy-jams, outreach programs.
These guide-sheets must not be used in commercial cases where there is profit, such as in workshops. We would also appreciate if you did not remove our branding / logos.
Printing instructions:
Please print without margins for actual size. If printed with margins, the x-height may vary slightly.
For more information, please visit: www.scribblerscollective.com/blog/2019/1/21/guide-sheets